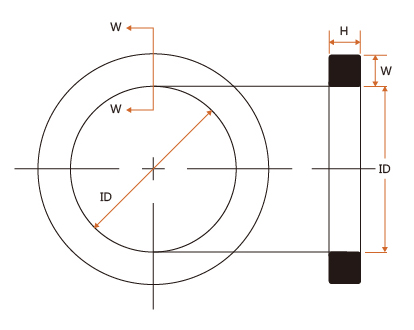 A washer is a rubber ring with a rectangular cross-section. There are also common names for square-cuts, lathe cuts and square-rings washers available on the market.
The size standard specifications and groove design of washers are the same as O-Ring's AS 568, but due to the simple configuration of the product, it is quite easy to customize the design. Compared with O-Rings, washers are more capable of withstanding relatively higher pressure environments and they have a better service life. Washers are often used to replace O-Rings.

The Manufacturing Method of Rubber Washers:

Lathe cutting
Compression molding

Commom Material Including:
NBR, EPDM, VITON (FKM), HNBR, Silicone,SBR,NR,FVMQ,CR,PU,ACM etc.
Color:PANTONE code available,
Hardness: from 30 to 95 Shore A.